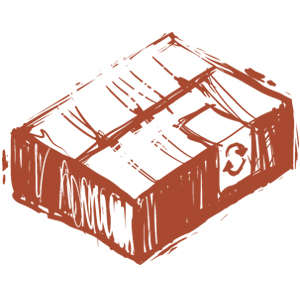 Each product from TiredCity is packed with 100% customer satisfaction.
1/ Customers can exchange T-shirts that have been bought within seven days since purchase time (either directly at our store or online). Customers buying at store need to bring invoices when requiring to exchange or return T-shirts.
2/ T-shirts can be exchanged/ returned if:
Wrong size chosen: You can choose another size for the same design. In case the design you want is out of stock, you are able to choose an alternative.
T-shirts are damaged while being delivered.
Note: T-shirts for exchange or return must be in the same condition as when delivered to customers. Tags must be remained.
3/ Fee for exchanges and returns: only shipping fee
In case of size changing, customers are responsible for shipping fee.
In case of damaged T-shirts, TiredCity is responsible for shipping fee.
4/ T-shirt exchange and return guideline:
Online: Please contact TiredCity in advance to notify your request. Send T-shirts back to TiredCity store (at 11A Bao Khanh alley, Hoan Kiem district). TiredCity, after receiving T-shirts from customers, will process your request.
Offline: Please bring T-shirts and invoices directly to TiredCity store. This is necessary information for Tshirt exchanges and returns at TiredCity. We hope to bring satisfaction to all customers with our products and service.